LONG DRESSES:
Looking for a long
, a floor length ball gown or perhaps a long
? Then you've come to the perfect place! With our range of long
, not to mention our long maxi dresses and long
our range of elegant long dresses are perfect for all occassions. Our range even includes long bridesmaid dresses, long
and even the new LBD's - Long Black Dresses! Whatever you need your long dress for, hire a designer dress with us and you're sure to be the Belle of the Ball.
My Wish-List
My Recently Viewed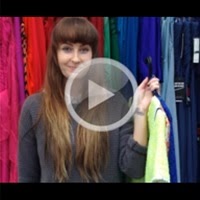 GMD's Bryony explains about "Trying on dresses"
REFINE BY